Maternal Care 2020 Meeting &amp Hospitality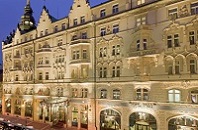 The City
London is a wonderful city which is wrapped up in history with art and culture. Being the largest city in the UK, serves as home to more than 8.6 million people. London has protracted, developed and accessible modes of transportation. London Underground (Tube), Buses, Docklands Light Rail, Overground Trains help in moving the people of the city. The city's climate is influenced by oceans; hence it is cold and humid.
London being in the top of everyone's bucket list, ranks first in the most visited cities of United Kingdom. The most popular tourist icons of the city are the 150-year-old Big Ben Clock Tower, Tower bridge, British museum, Buckingham Palace, London Eye, Tower of London, Trafalgar Square, St. Paul's Cathedral, Palace of Westminster, Westminster Abbey. The ambience and aura of the city is still not replaceable.
"London is like a smoky pearl set in a circle of emeralds"
-WILLIAM HENRY RIDEING
Studies show that maternal health is important to safeguard children's health-and, by extension, the entire family. Nevertheless, many mothers suffer from lack of access to health, poor conditions and poor quality of life – especially in developing nations. A healthy baby needs a healthy mother. In order to address the maternal issues, the global meeting is being organized in this perfect venue, such that it would be appropriate to discuss.
Directions
Route Map